HYPOALLERGENIC PUPPIES AVAILABLE IN IL
These cuddly fur-babies are all hypoallergenic non-shedding toy / tiny to small dog size. Everyone just loves them, soft cuddly and so smart!
Westies are also hypoallergenic, they have their own page 🙂
We only have a few litters a year of Designer Poodle cross puppies; Teddy Bear (Shichon/Poodle). Once a year we may have a litter of AKC poodle puppies. It will be sometime later in 2022 before we will have purebred Maltese, or Maltipoo (Maltese/Poodle) puppies available.
See below for availability of puppies.
See the other pages, on tabs above for more information.
A puppy is a very serious decision. 10 to 14, or more years of care and companionship. These puppies all have long coats that require regular grooming, both brushing and trimming. Please do not get a puppy, or a dog if you have any hesitation about long term responsibility of a furry best friend, including coat care. We love our puppies and dogs and only want them in a home where they will be a part of the family! View our To Get A Puppy or Not page for more information on if you are ready to own a puppy.
Many make terrific therapy dogs. Plus being hypoallergenic they are tolerated by most people even if they are allergic to dogs.
Moms due information is below.
Our hypoallergenic puppies adopted as a pet and on agreement to be spayed/neutered between 5 to 6 months of age are $1800. All puppies are kept current on vaccinations and are microchipped.
Ellie and Romeo (see parent page for information on parents) had 5 puppies! Born 11/17/21
They will be 8 weeks old and ready 1/12/22.
All the puppies have deposits to hold them.
Photos at 2 days old! To answer a common question, they get fluffy as they get older and have time to grow out their coat, all will be fluffy!
Newborn photos and photos at 5 weeks old.
We will have more probably born spring 2022, Teddy Bear (shichonpoo.) Moms like to keep us guessing for when they will actually cycle for future litters.
We will not have any maltipoo until spring of 2022 at the earliest.
We can not guarantee when a puppy/ies will be available, due to not being able to see the future, but we have puppies a few times a year. Puppies are chosen in the order we have received deposits. We will post under the photo of a puppy "available" if the puppy is available. (keep in mind the website may not have been updated so call or email before placing a deposit.)
See below for deposit information.
If a family is serious about a puppy what we do is ask for a $400. non-refundable deposit to hold a place on the list for choosing a puppy. When a litter is born we start at the top of the list and families can pick a puppy, or pass and wait for the next litter. The deposit is part of the total.
Moochi and Panda, are Ellie and Cappucinos past puppies, now young adults.
Not all the puppies and dogs posted live with Art and I. Several live in another home as a pet on a foster to adopt agreement.  We have a large family and everyone likes something different! See the hypoallergenic parent page for information on the parents.
We do all the overseeing of health care, advertising and posting of available puppies even if the mom's live in another home when not raising puppies. Puppies are almost always raised here. Both parents are available to meet if you visit.
We do not broker puppies.
Slide show are past puppies of Ellie's, Eleanor's; Shichonpoo. Also Fancy and Angel's; Maltipoo puppies.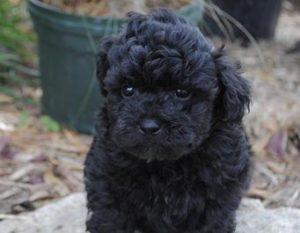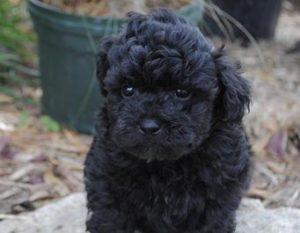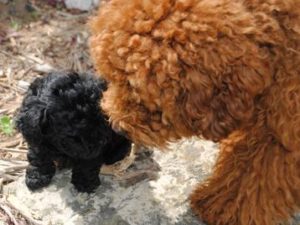 Bubba (red poodle) with shichonpoo puppy.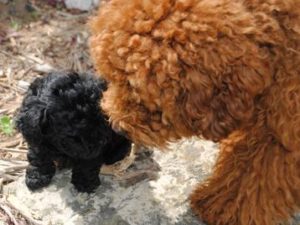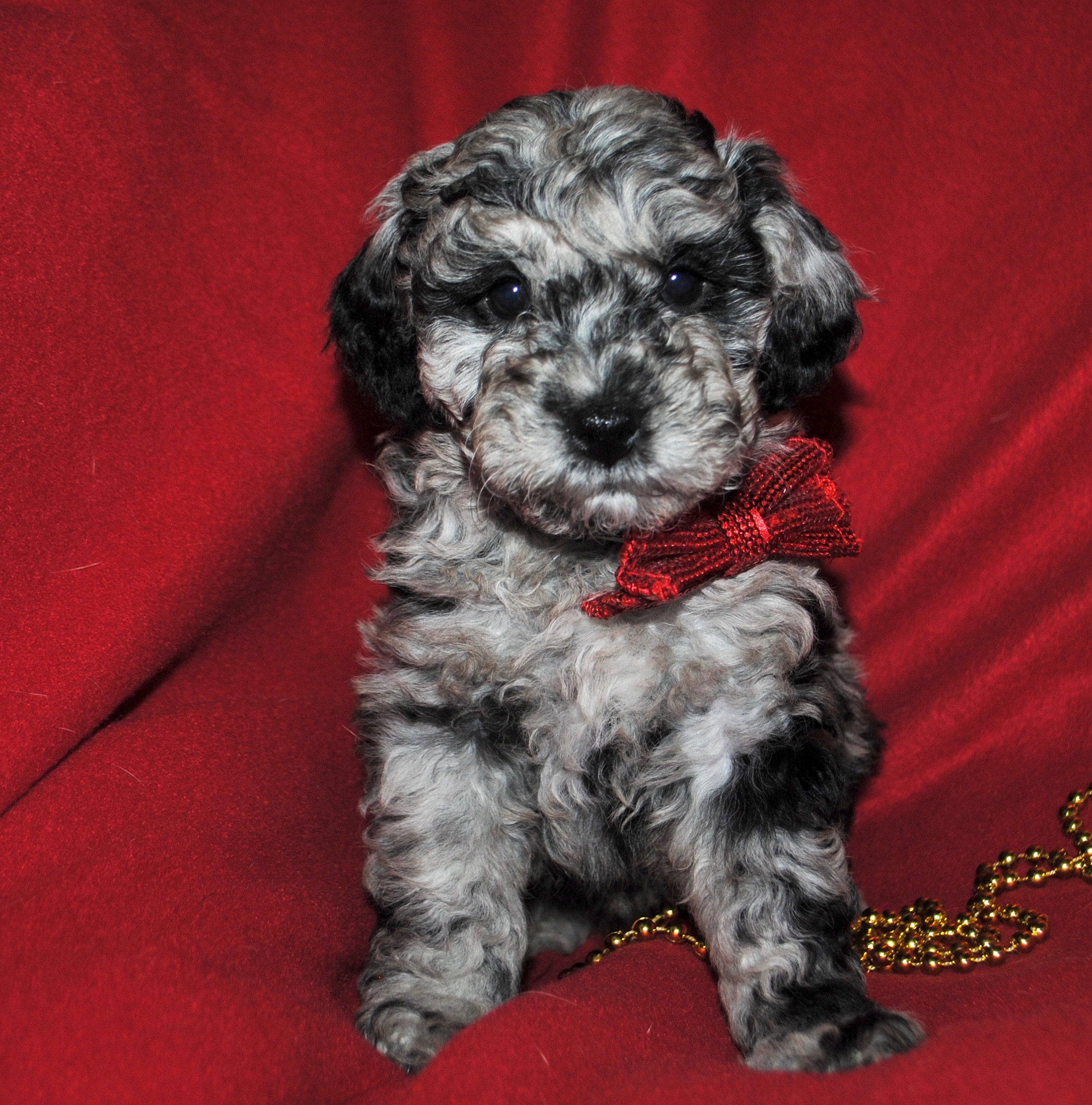 Shichonpoo, blue merle color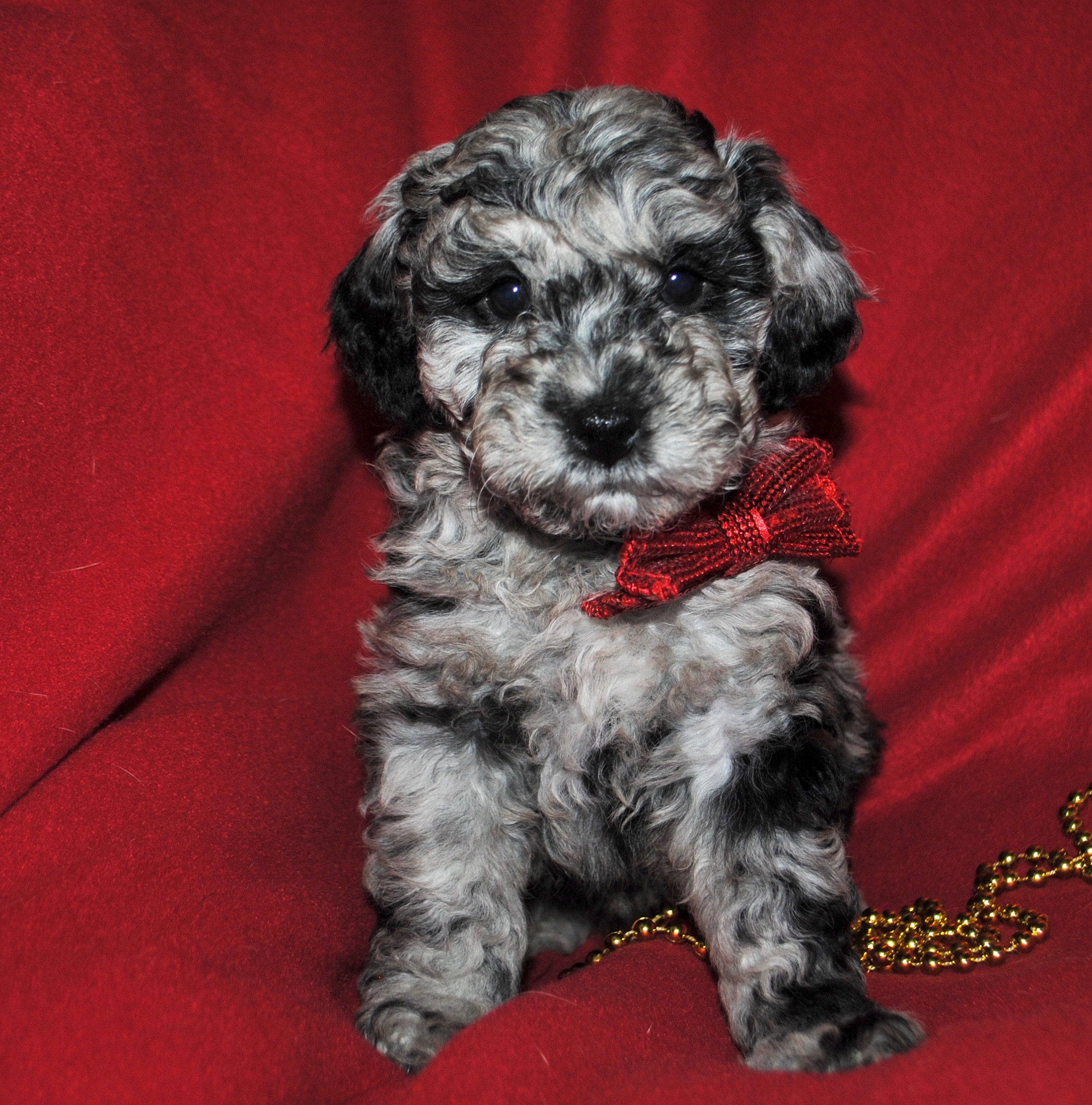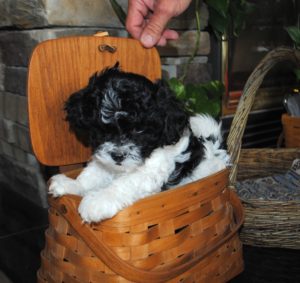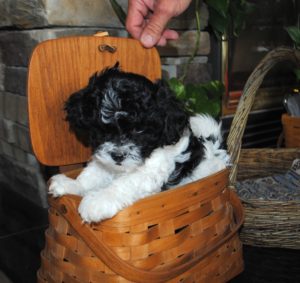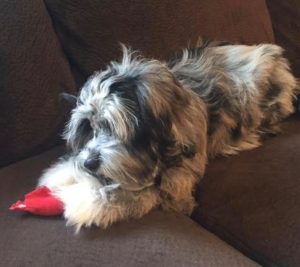 Emma, blue merle color, Cappuccino and Ellie daughter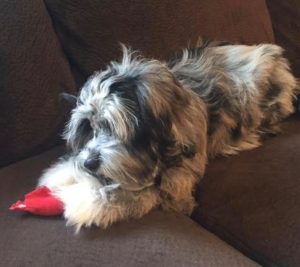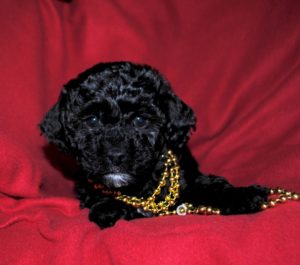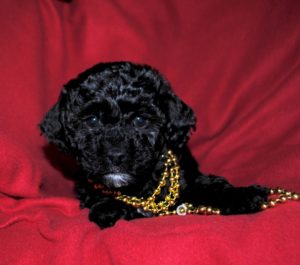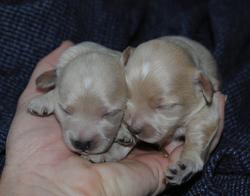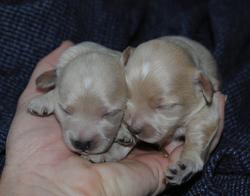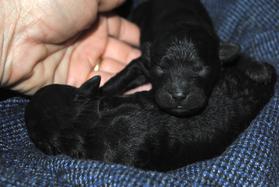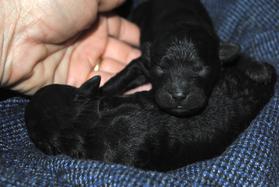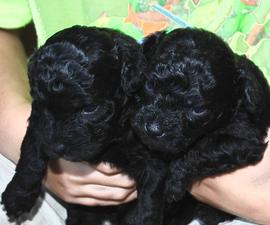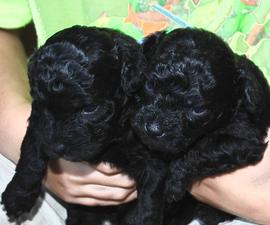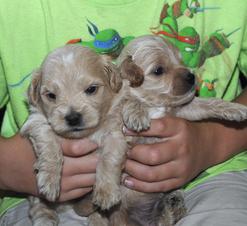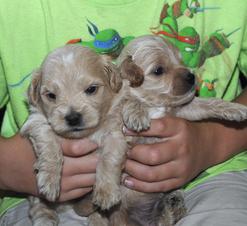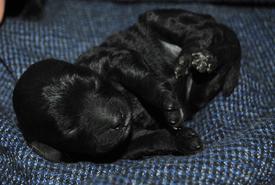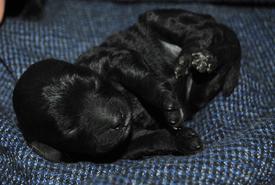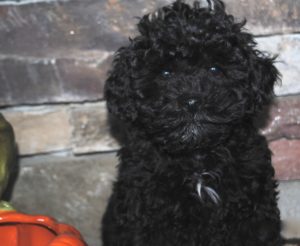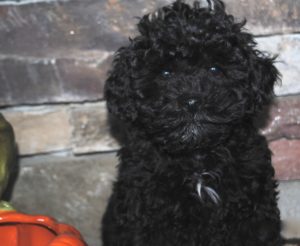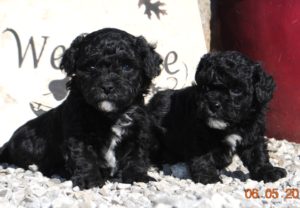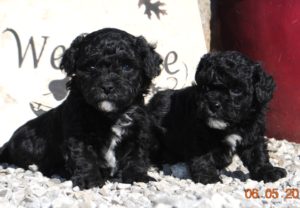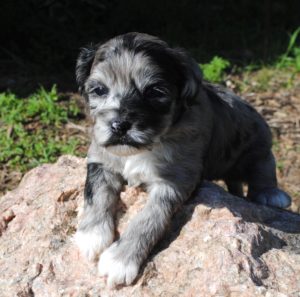 Shichonpoo, blue merle color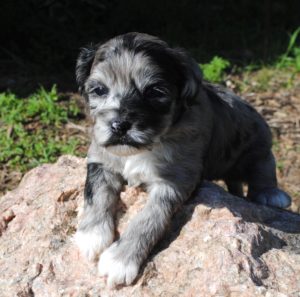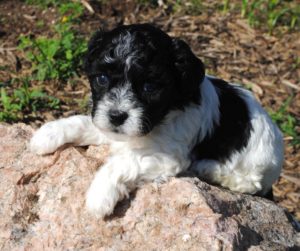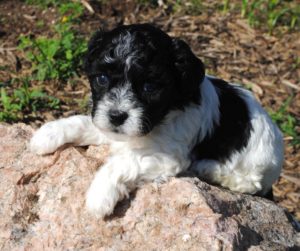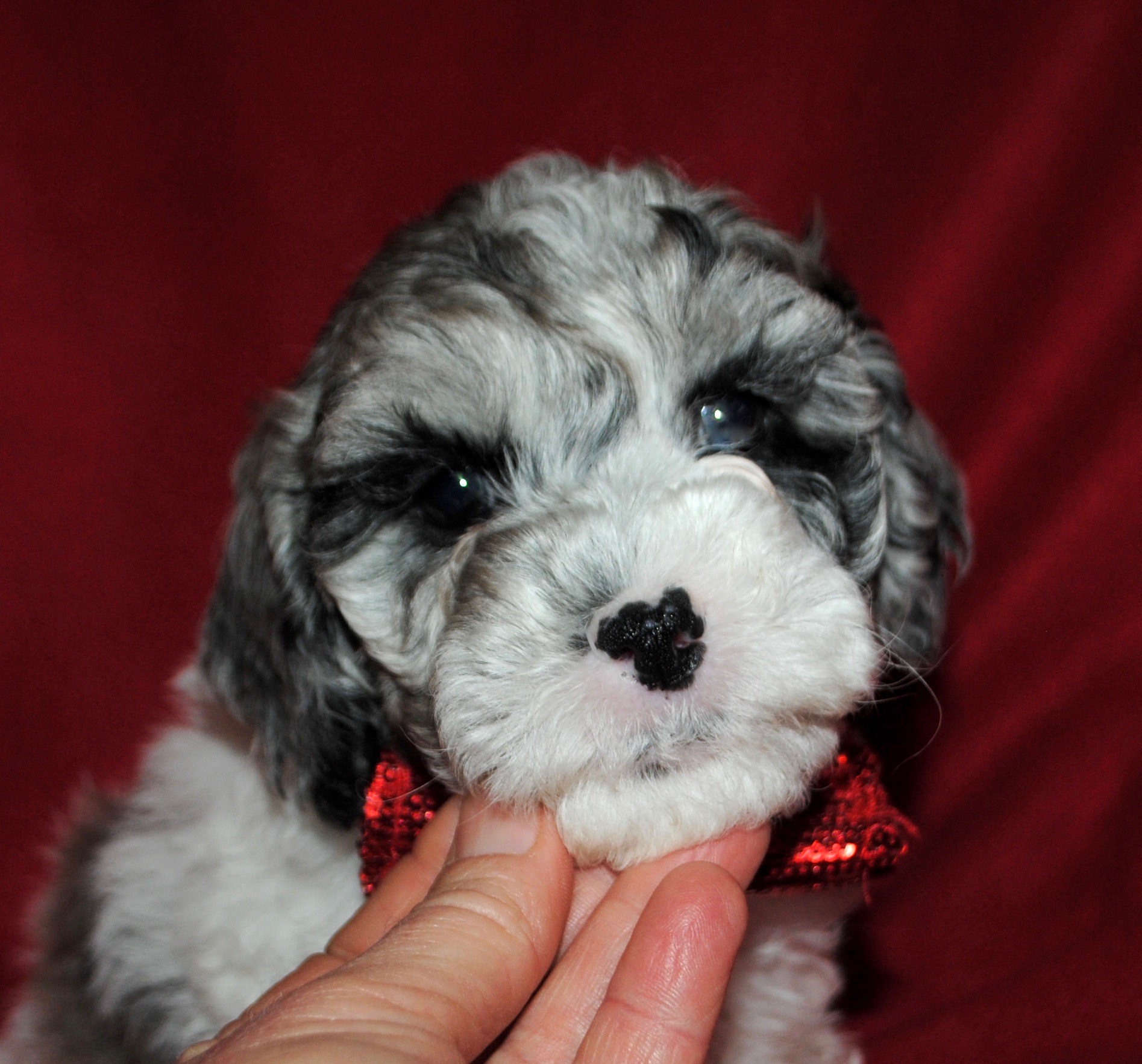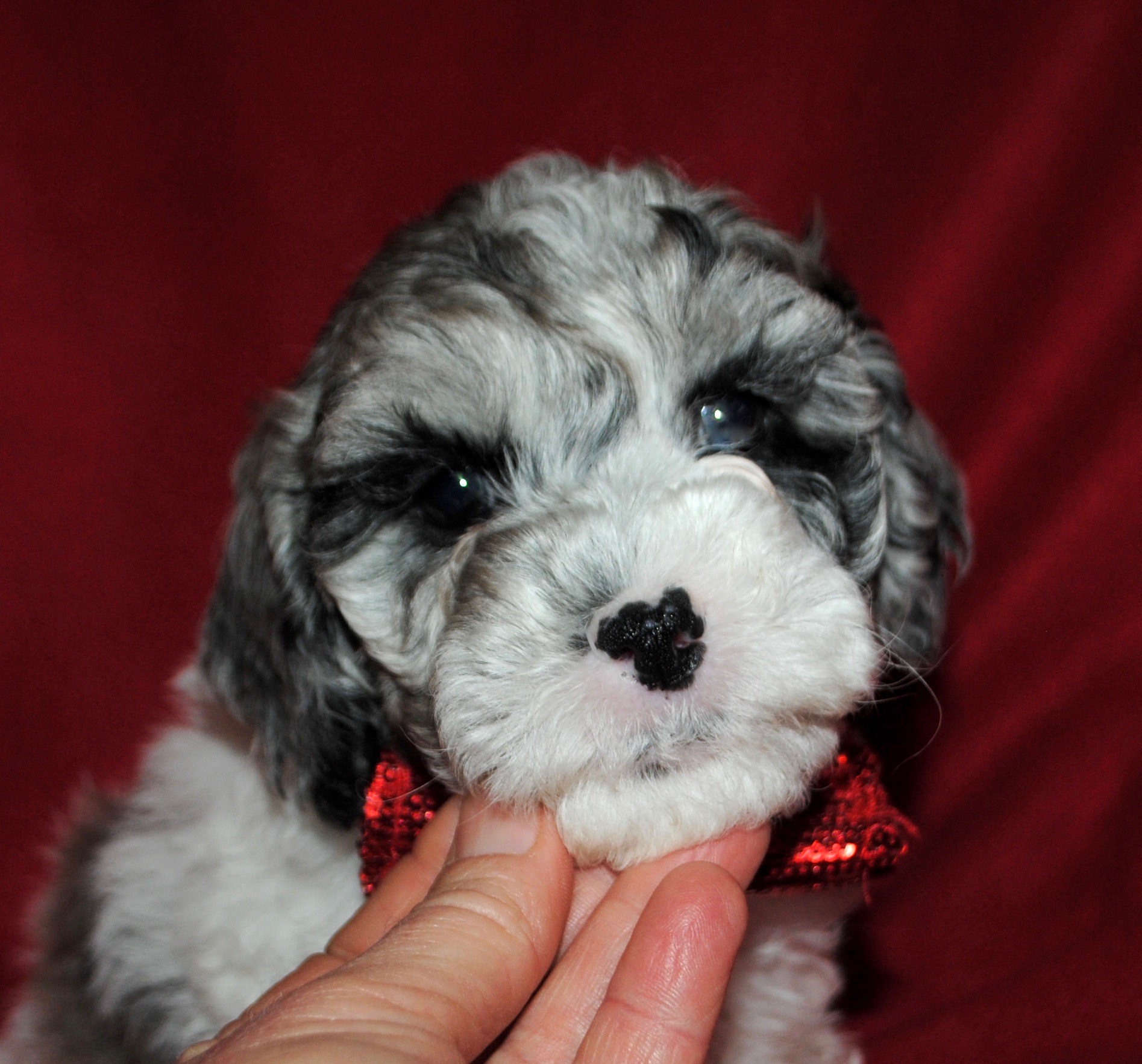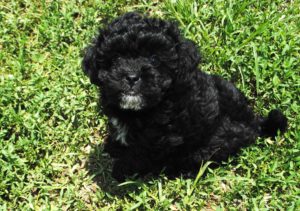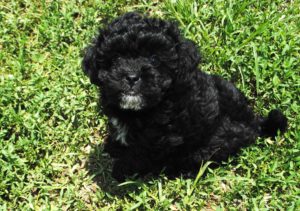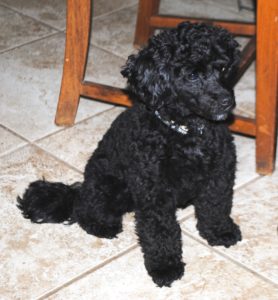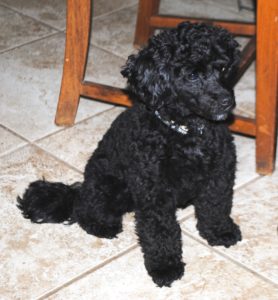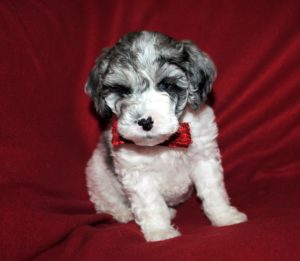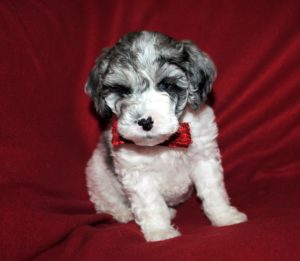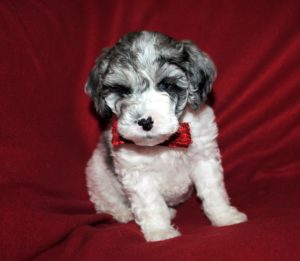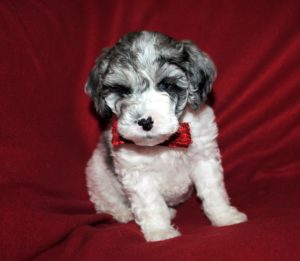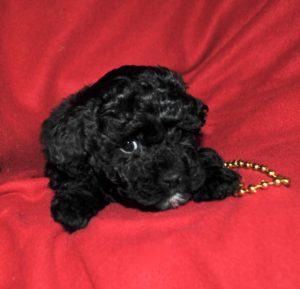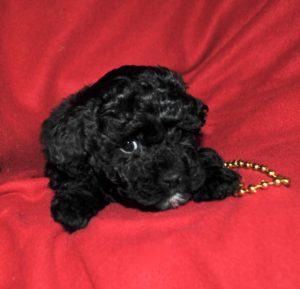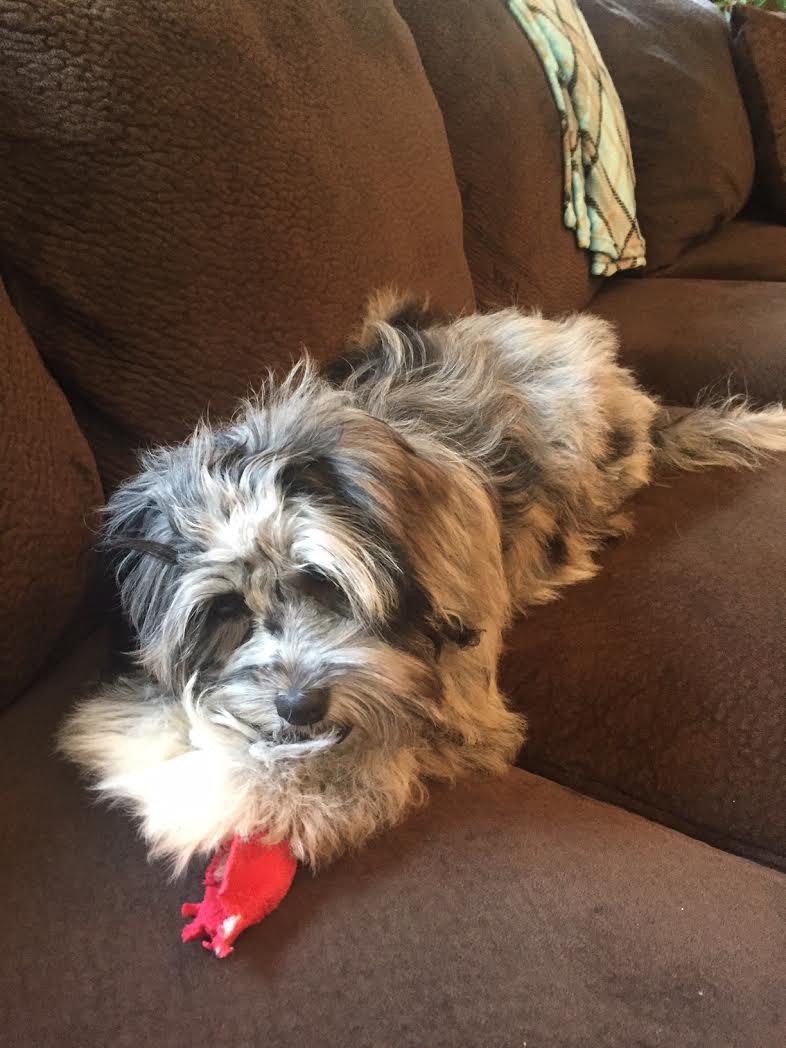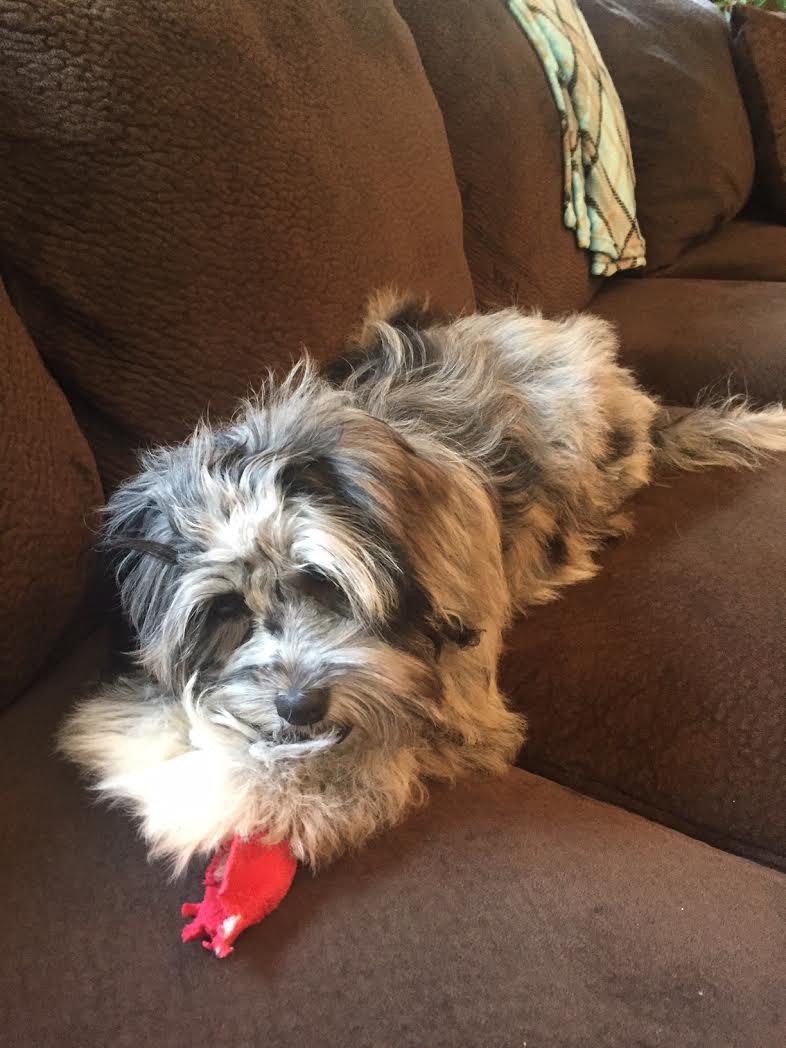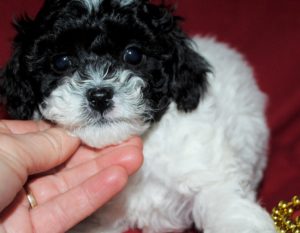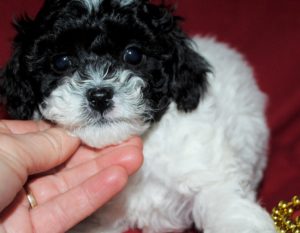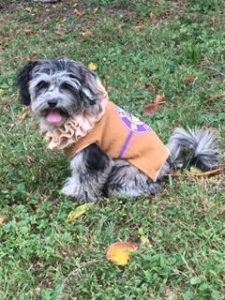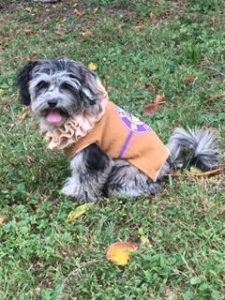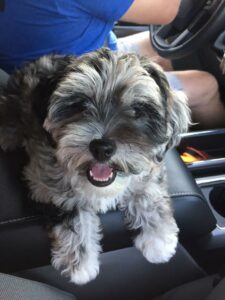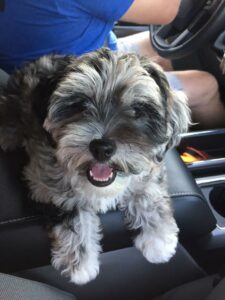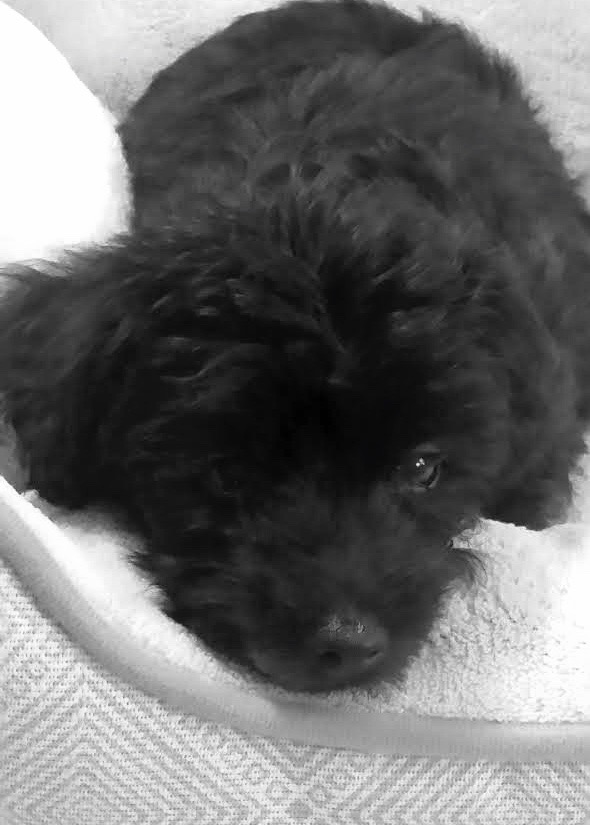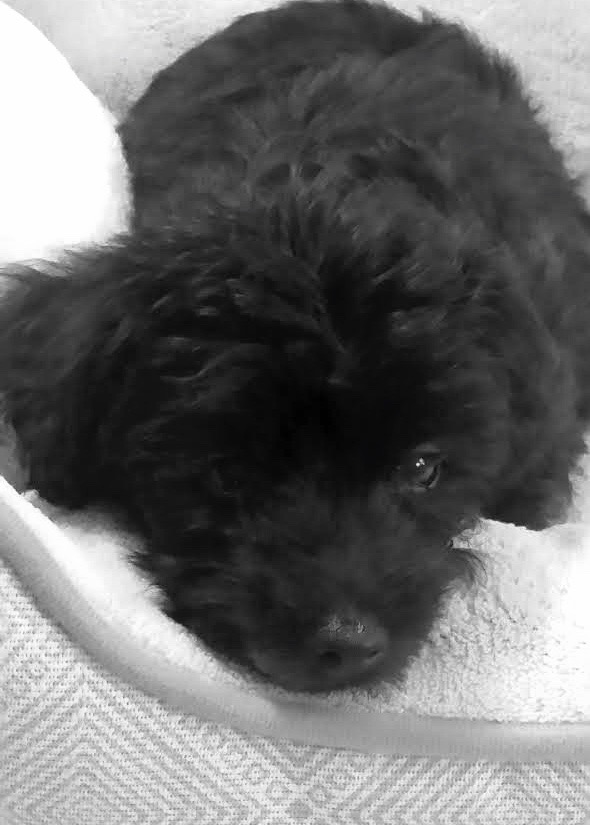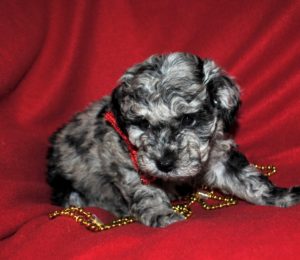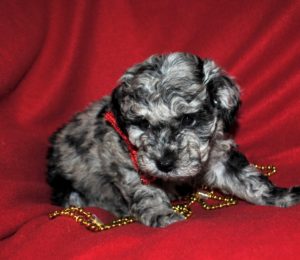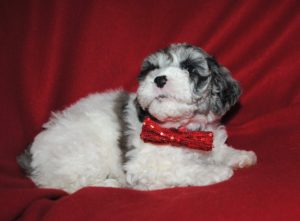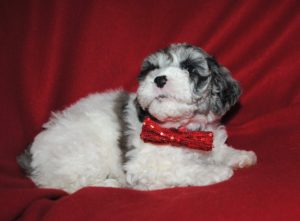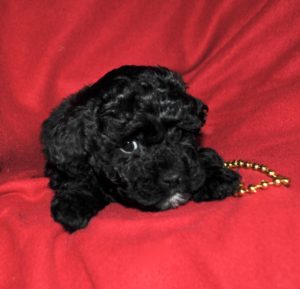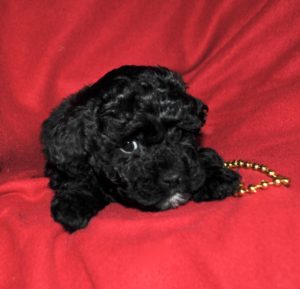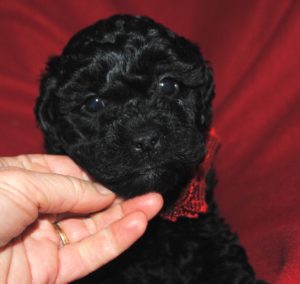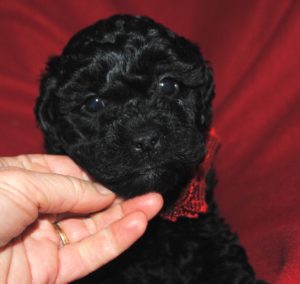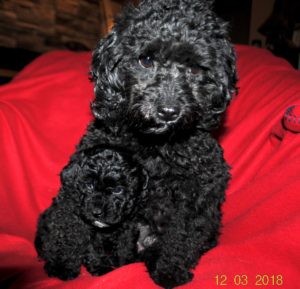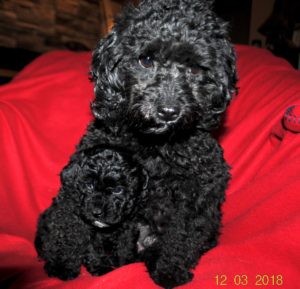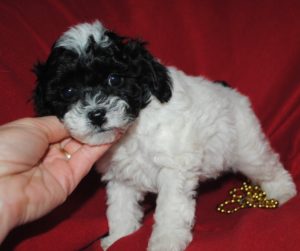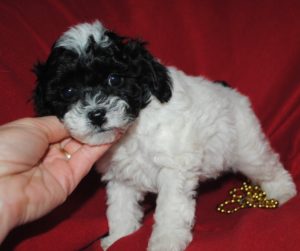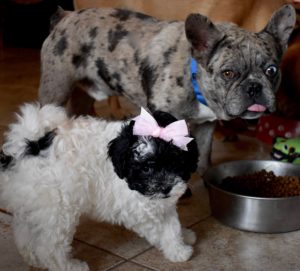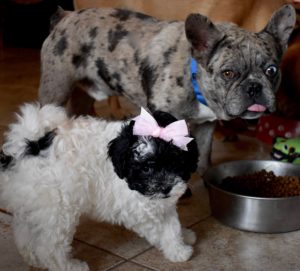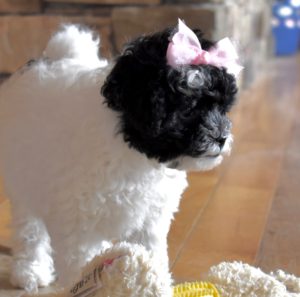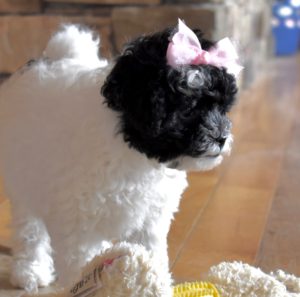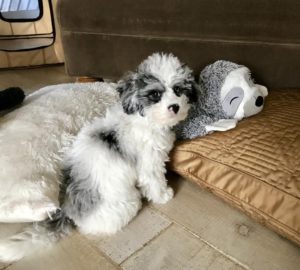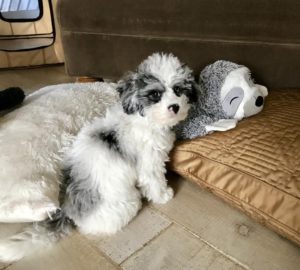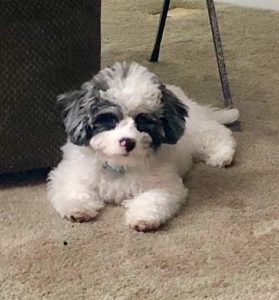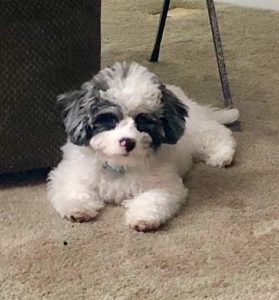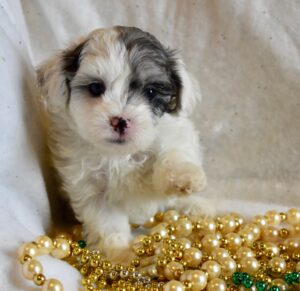 Blue Merle and white, male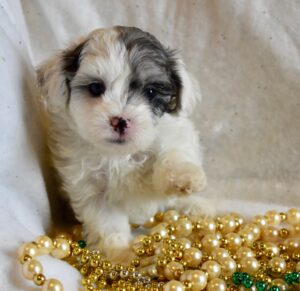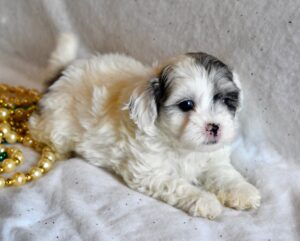 Blue Merle and white, male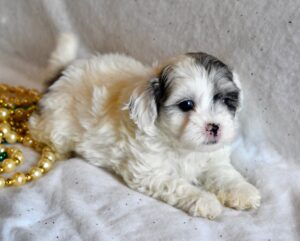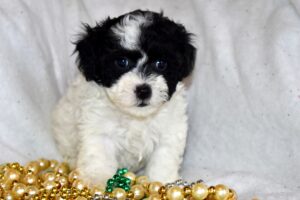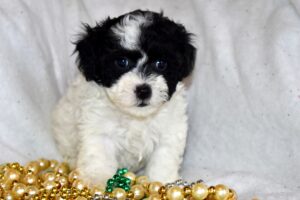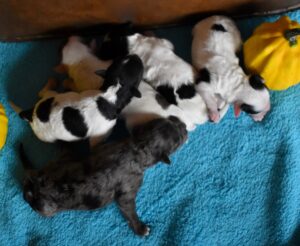 Hours old, Ellie and Cappiccino babies. 10-24-19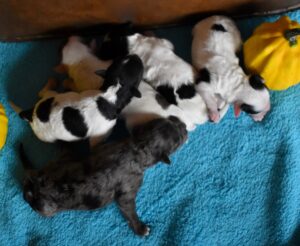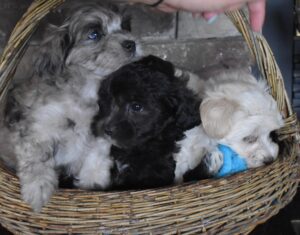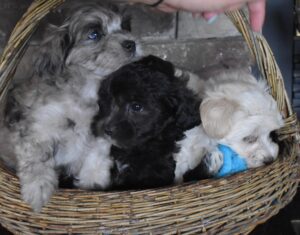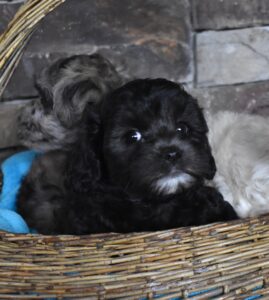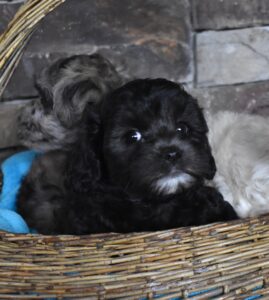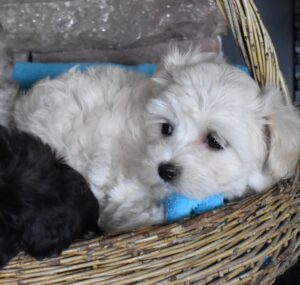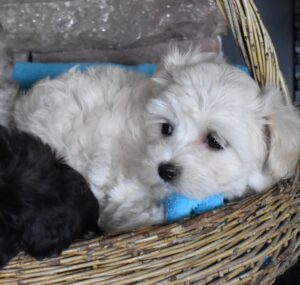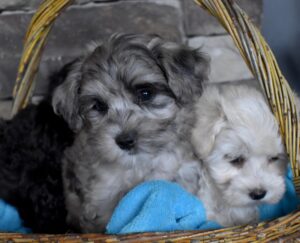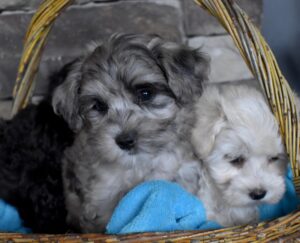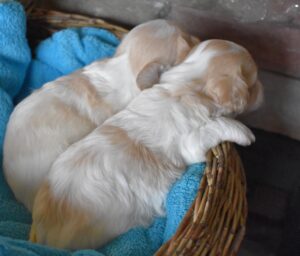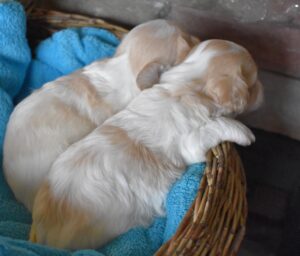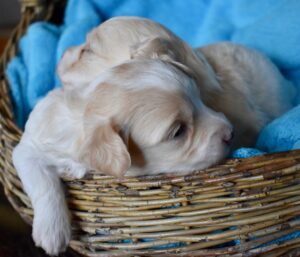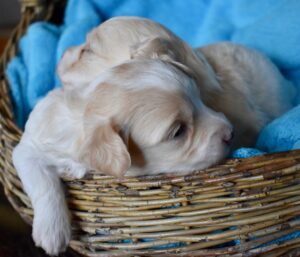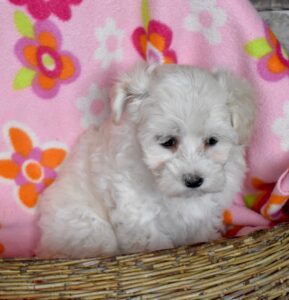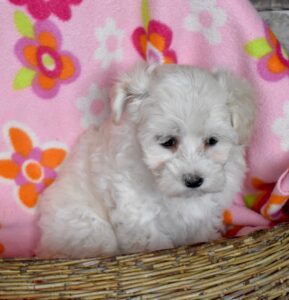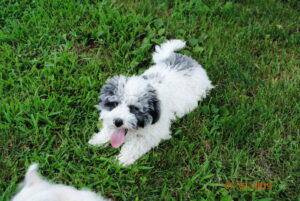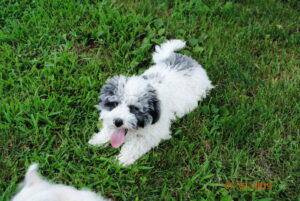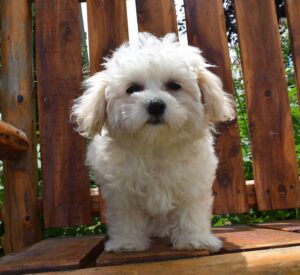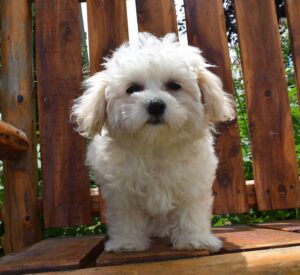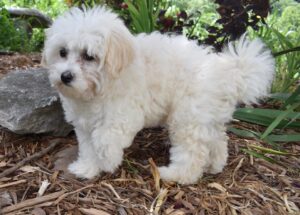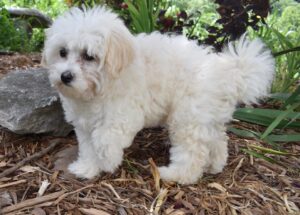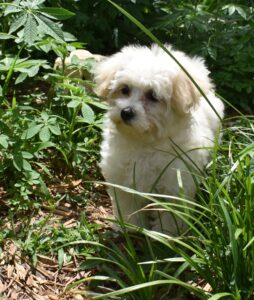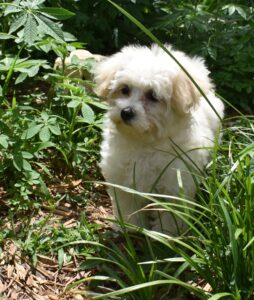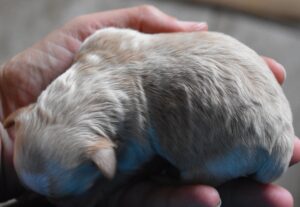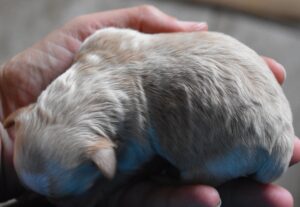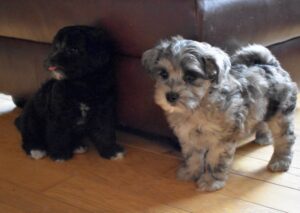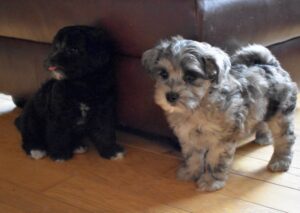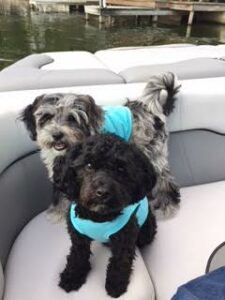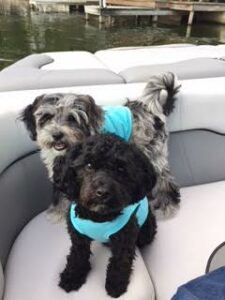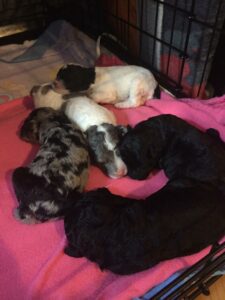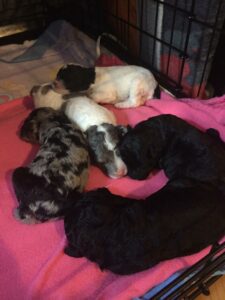 History of our first hypoallergenic Mom's; Angel, now retired, and Ellie! And now retired Maltese Dad, Moses!  are on the poodle parent page.)