We care about our dogs and their puppies!
Our puppies are all born in our home, under very close supervision.
Blog/FAQ tab has "Deposit information," "What comes with your puppy," and "FAQ" pages, please check them out. A puppy is a very serious decision. Please do not get a puppy,  or a dog if you have any hesitation about long term responsibility of a furry best friend. 
Some parents and grandparents OFA certificates are on the parent page, (Orthopedic Foundation Association) for patellas, hips and eyes as recommended by the breed club.  No other breeder I know of does as much health testing, over such a long time for Westie's as we do.
(Many breeders do no testing at all!)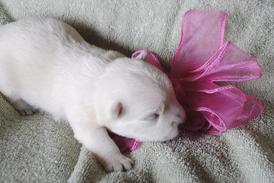 At a few weeks old they have their eyes open and are healthy chubby puppies.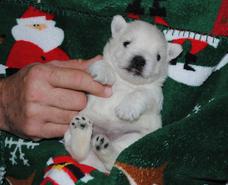 I usually take pictures when the puppies are 3 to 4 weeks old and have their eyes open.
The selection for a puppy changes quickly, and as you can see by the photos each of  my Westie babies are adorable! 
We have some Champion Line, and many health tested parents. The puppies will be ready for their new home when they turn 8 weeks old. 
Moms due are listed under the current puppies section below. Please see each litter listed below for availability, and check the note of moms due if none are available.
My daughter is offering a new service available for training new puppies from our kennel. See more information under the recommendations page.
Current Puppies!
Fortunately they are all so cute and everyone likes something a bit different even when there is just one available he/she is still the perfect puppy for somebody.
Chloe, a friends girl, and Crisco Slick have 1 male available, born 4-18-18! 
Ashley adopted Chloe from us awhile ago as a puppy. She brought her here to be bred to Crisco Slick. We list her puppies for her. Ashley does a great job with the puppies and has 3 small children so they are very well socialized.  
You can call or text her directly at 217-320-8971. She has the same guarantee and contract we use. 
He is use to being taken outside to potty and is very well socialized.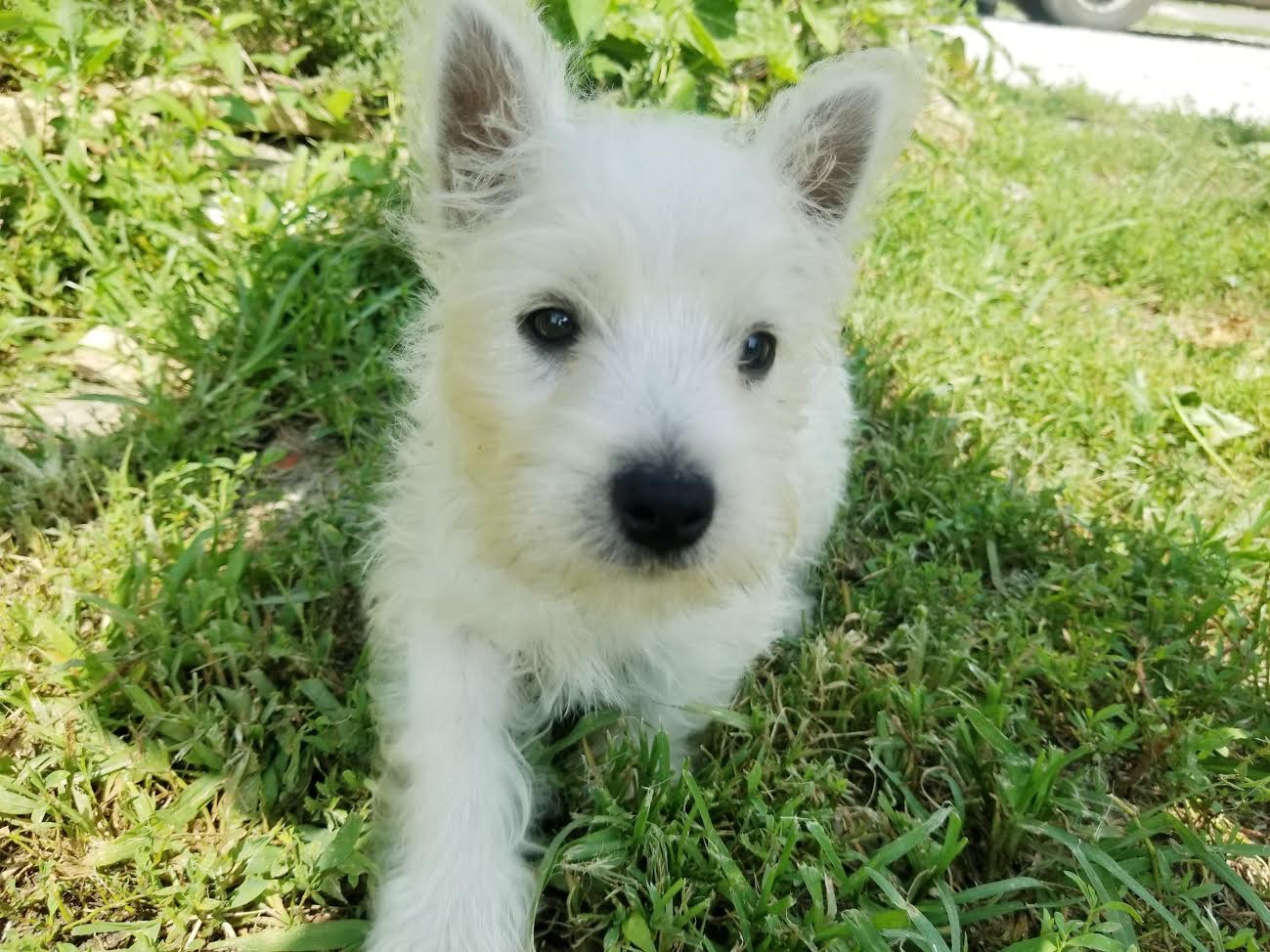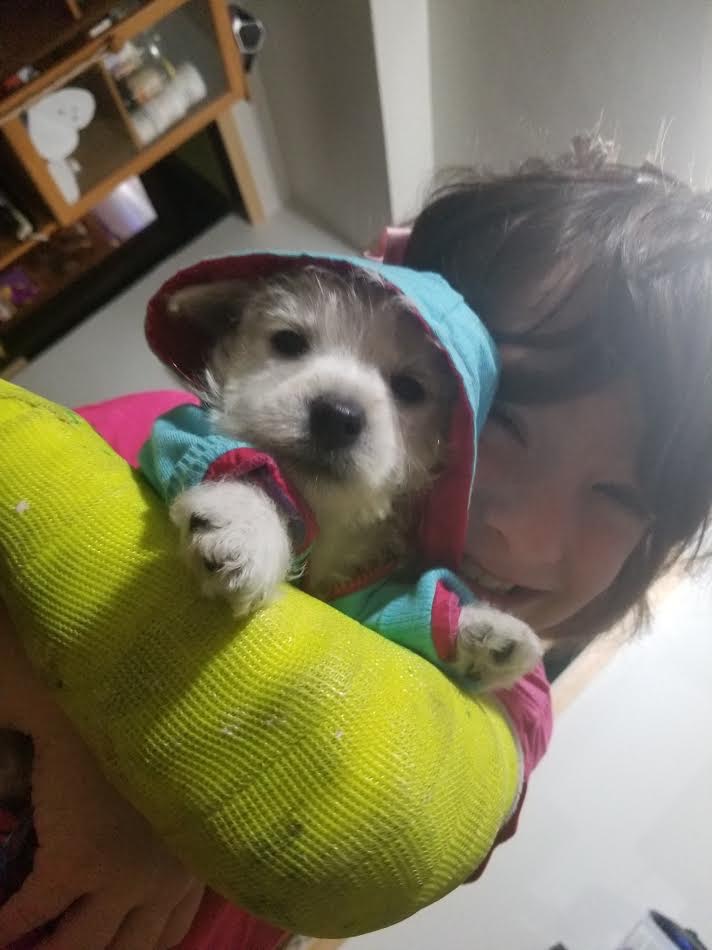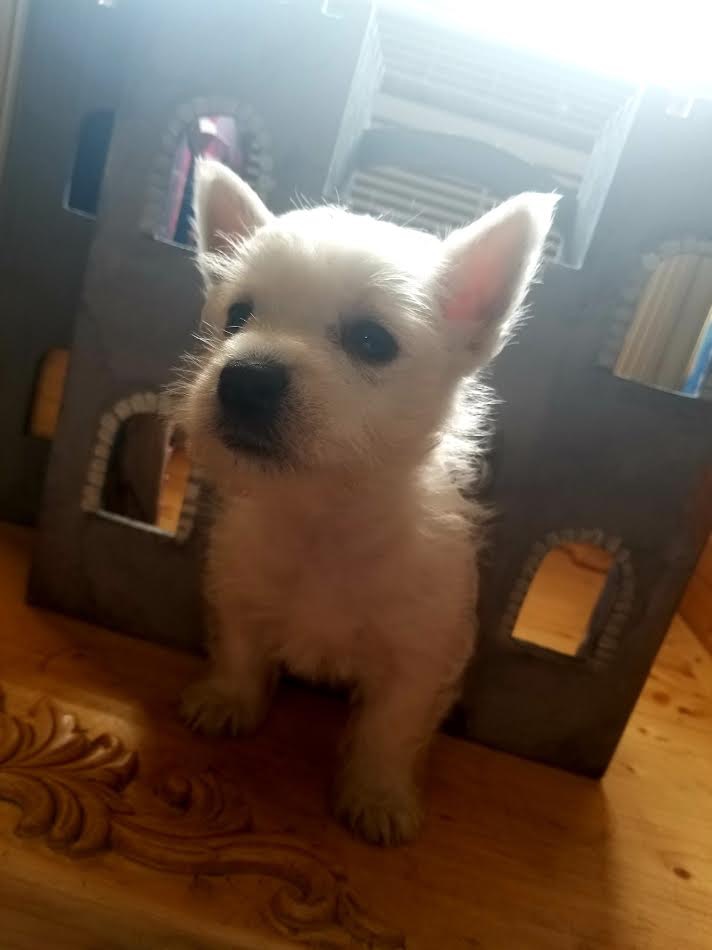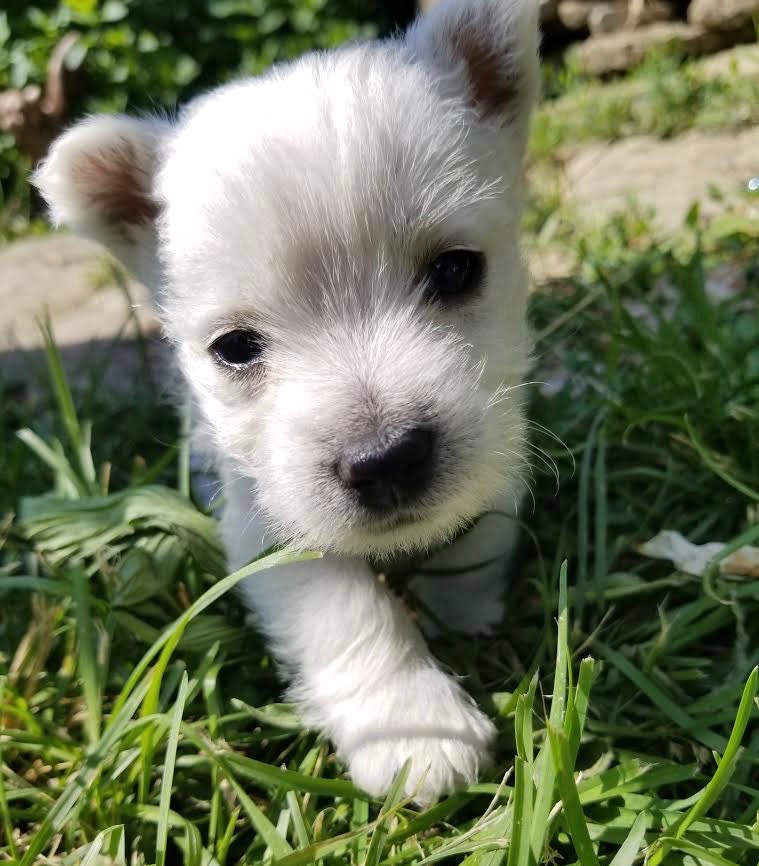 Pixie and Archie had puppies 4-21-18. 3 boys and a girl. 
We had a trip planned so I was hoping she would have puppies prior, and she did! Aryne was here most of the time we were gone, and Keith and Kim both helped get chores done. Art and I went one our first trip in 9 years last fall. We were able to have a 7 day vacation! 
The puppies are use to going potty outside and will be easy to housebreak. The female puppy is an energetic curious girl. 
The 3 male puppies, and 1 female are available at this time.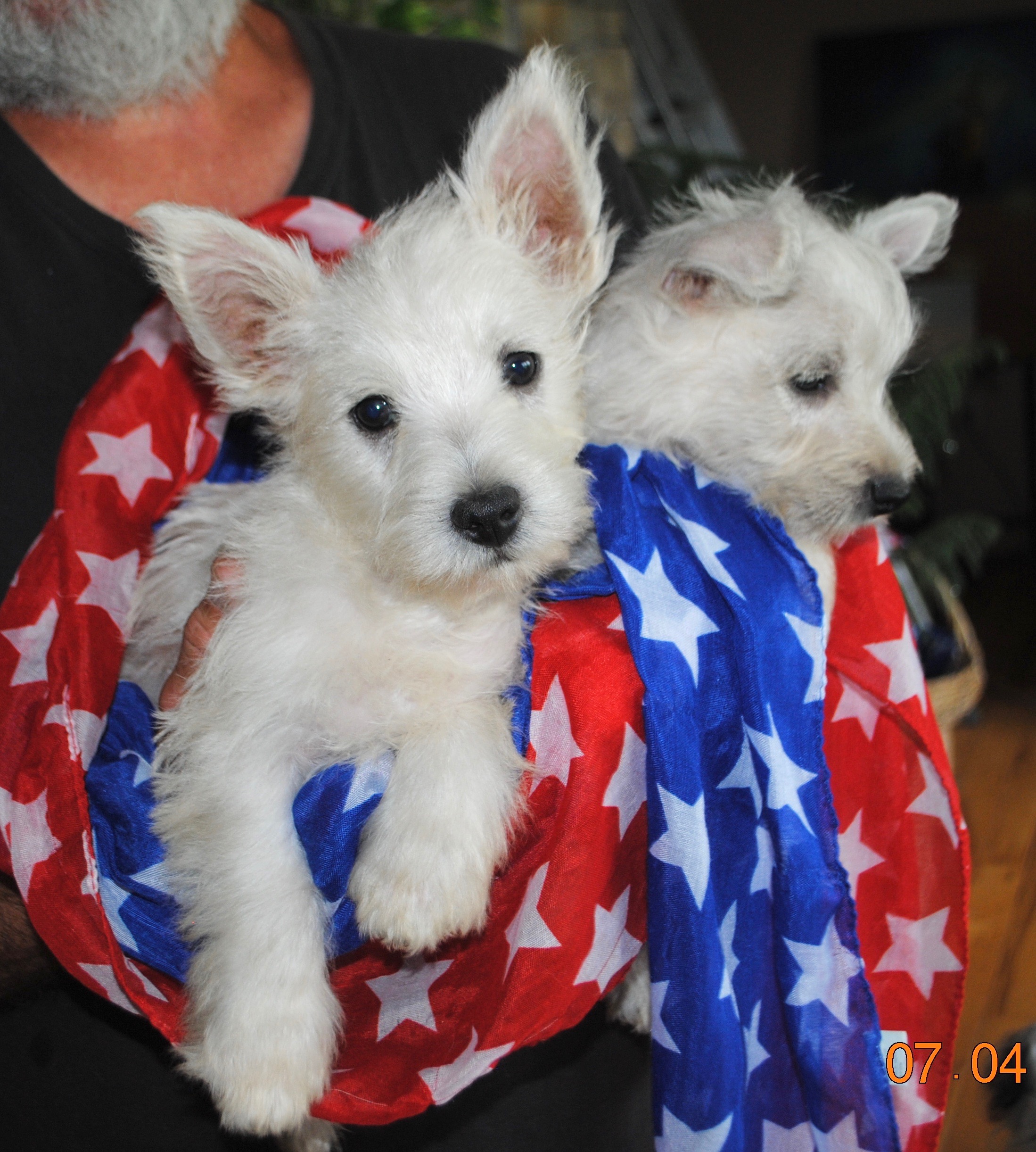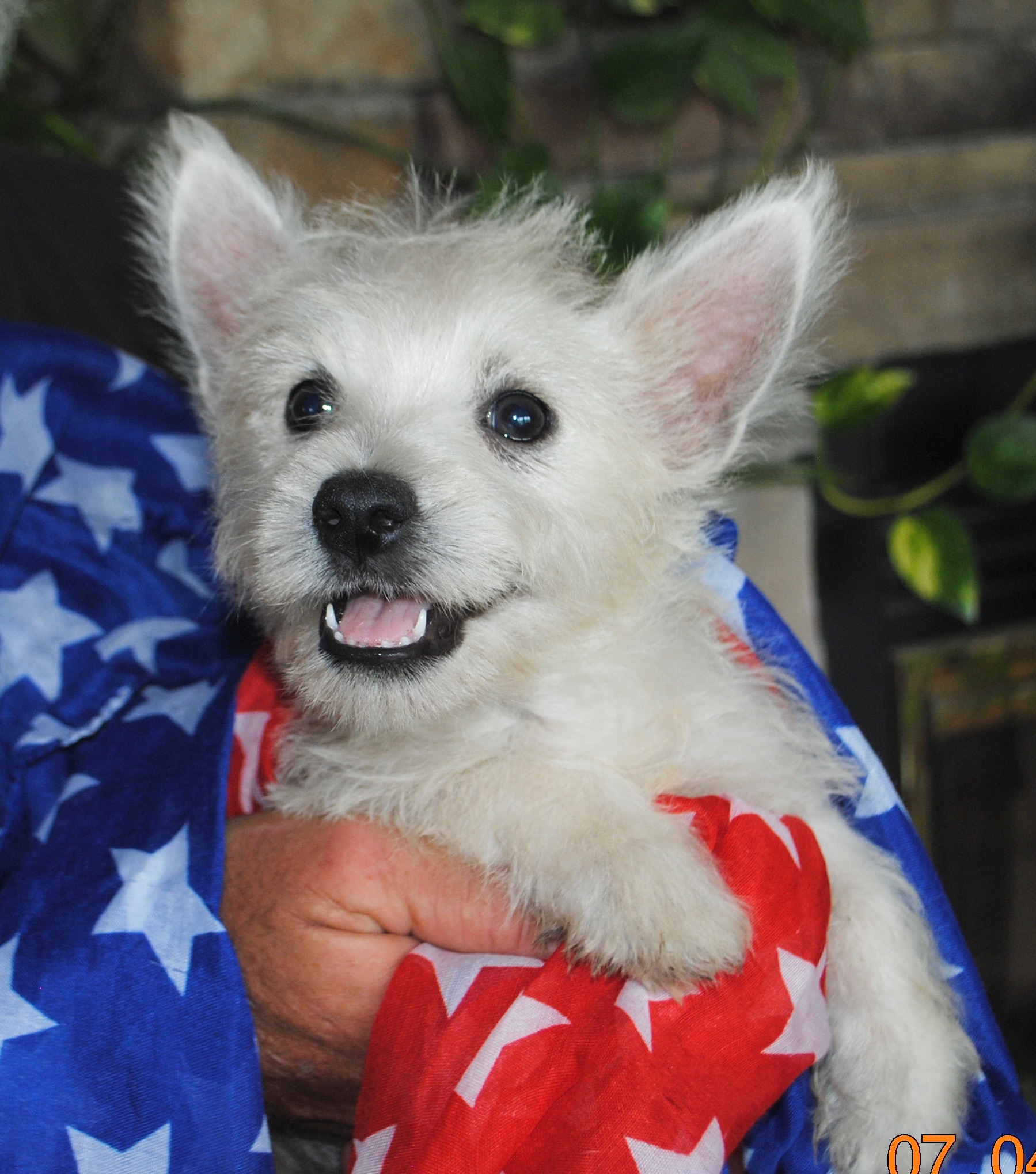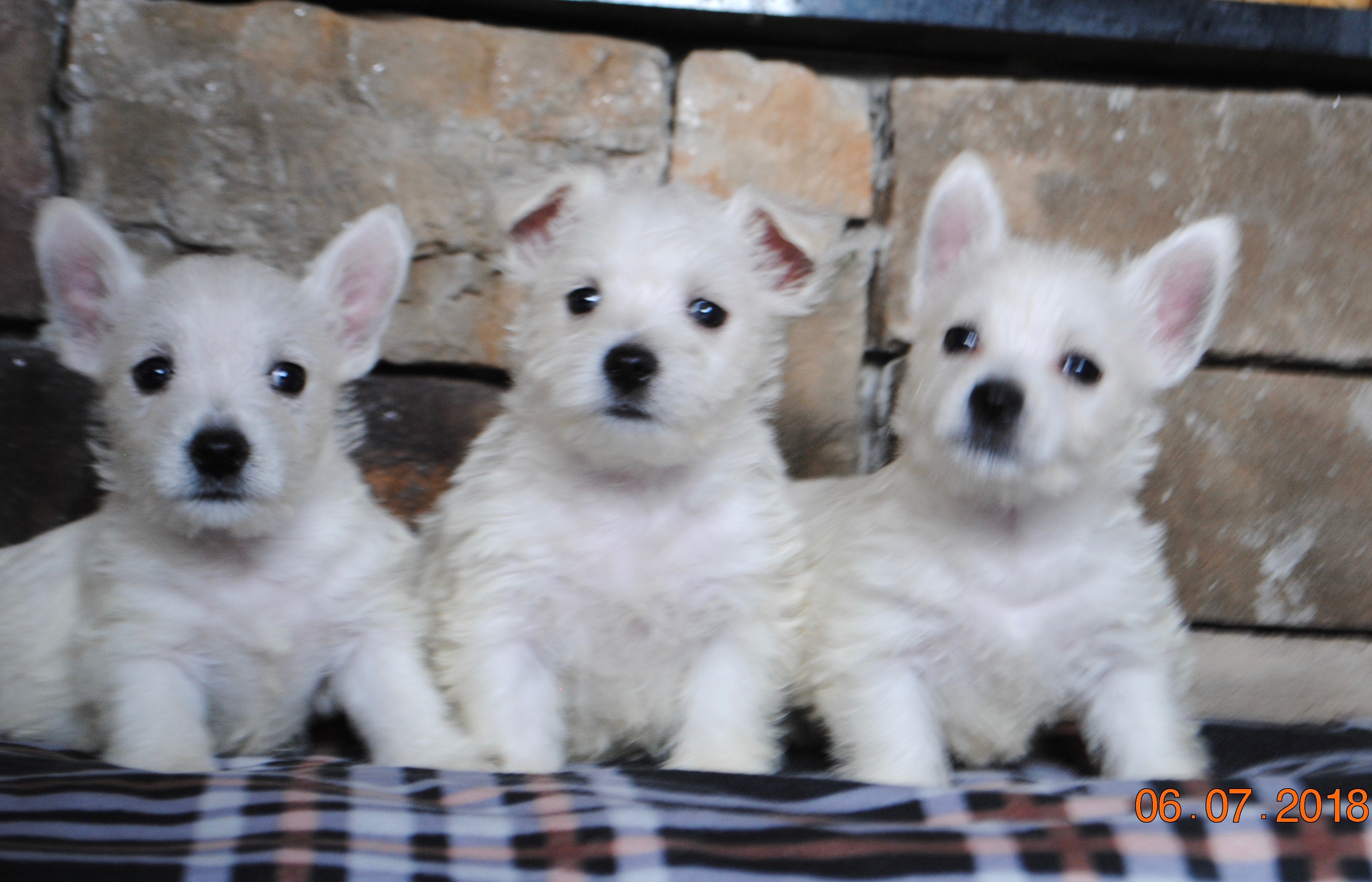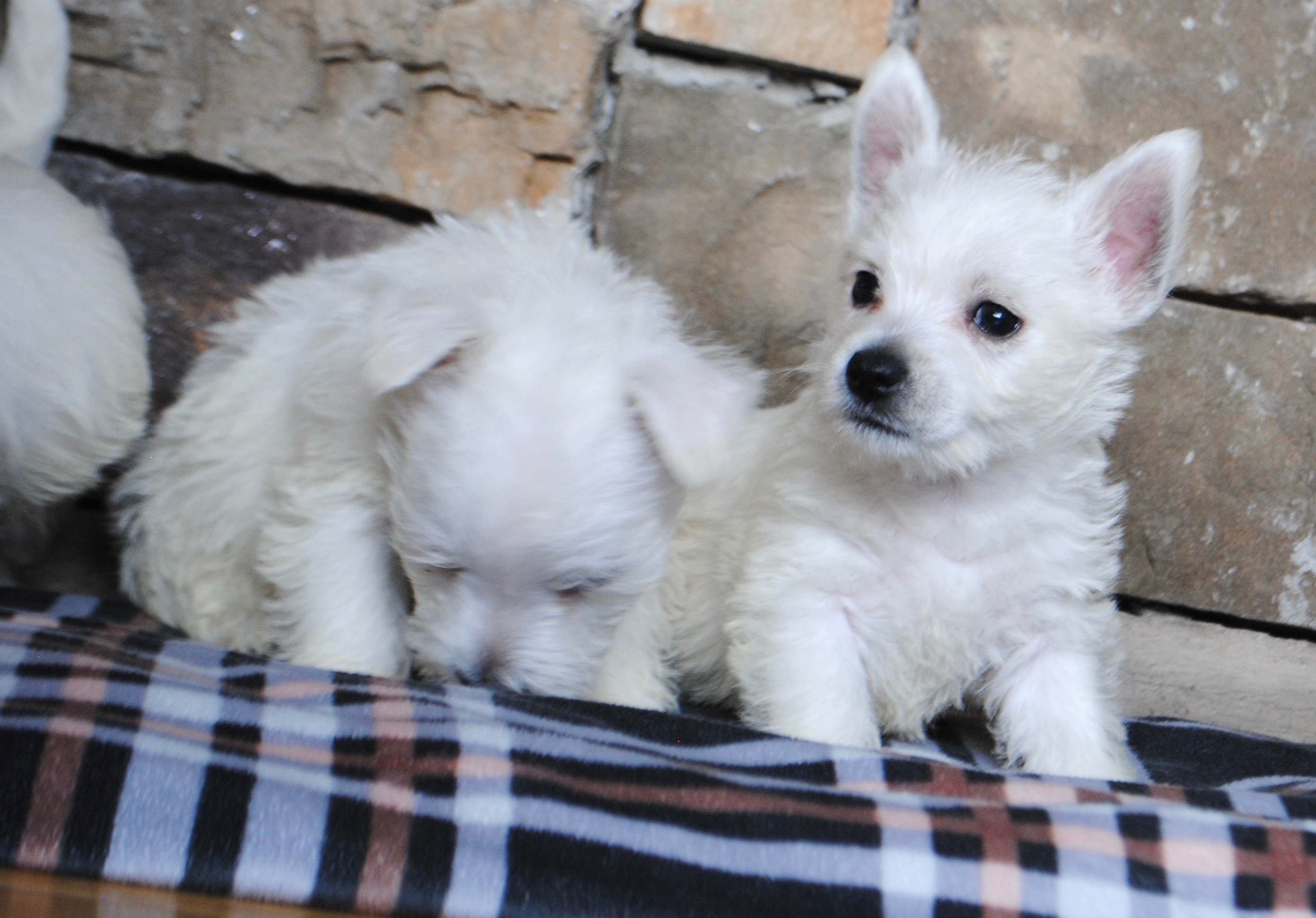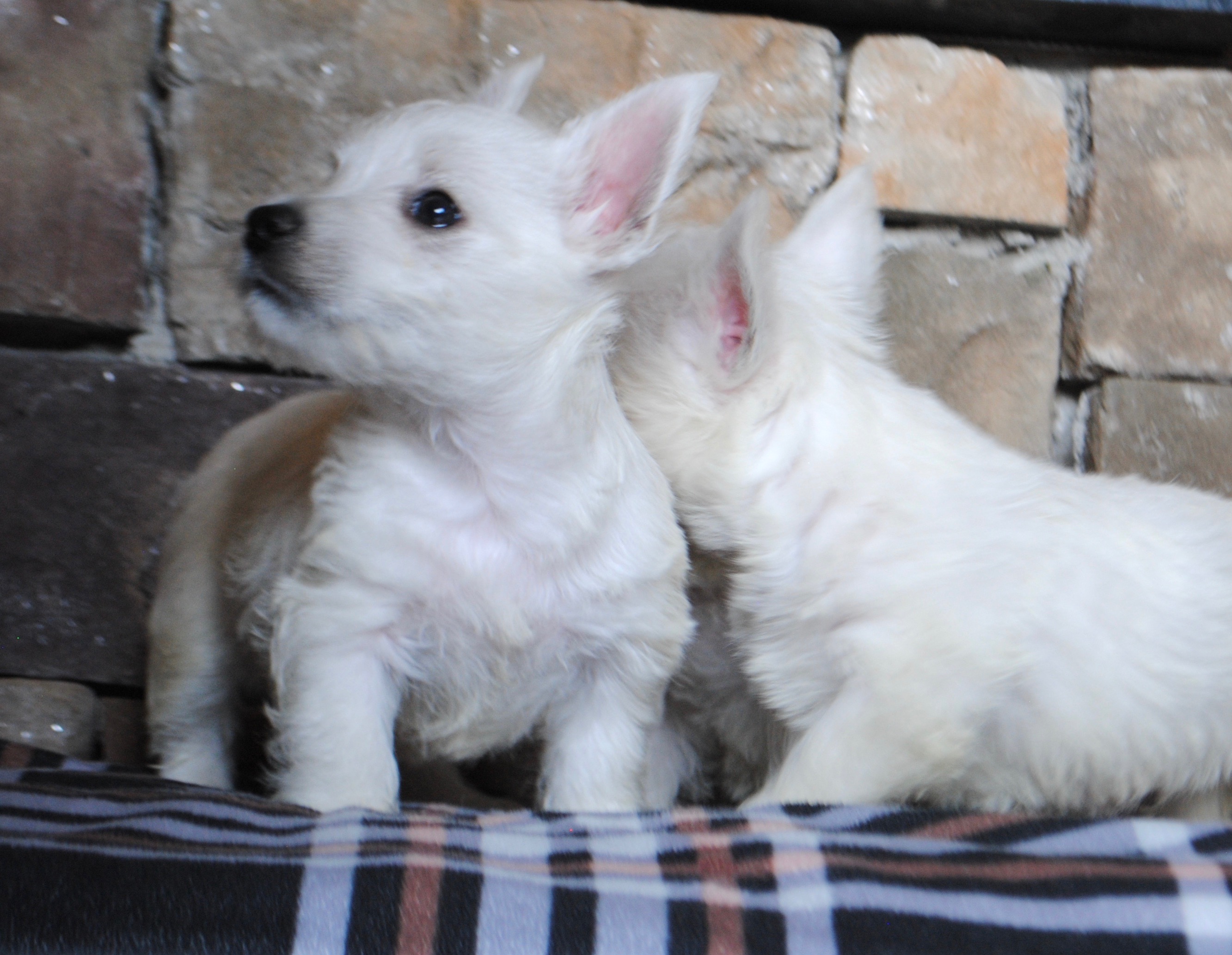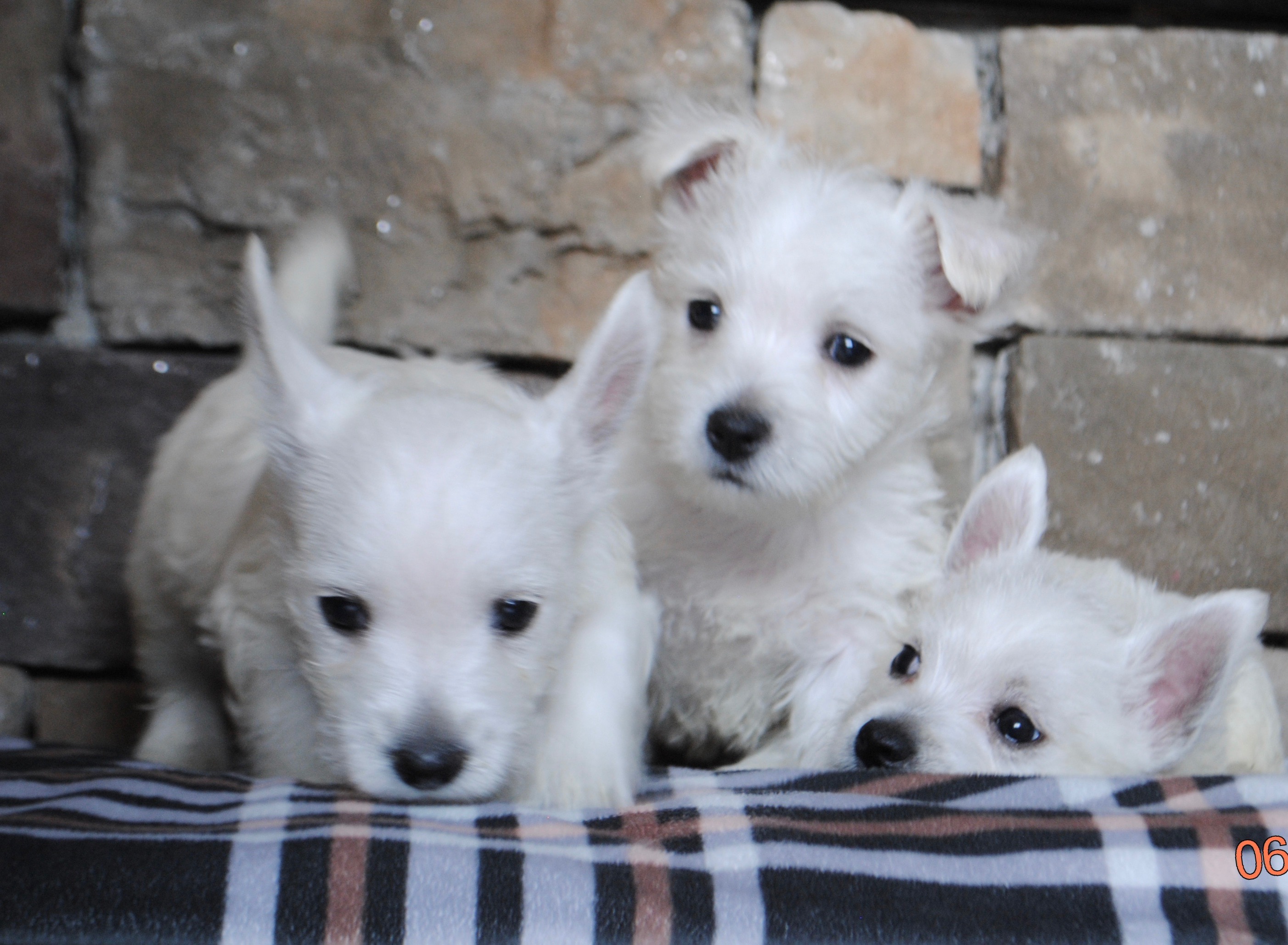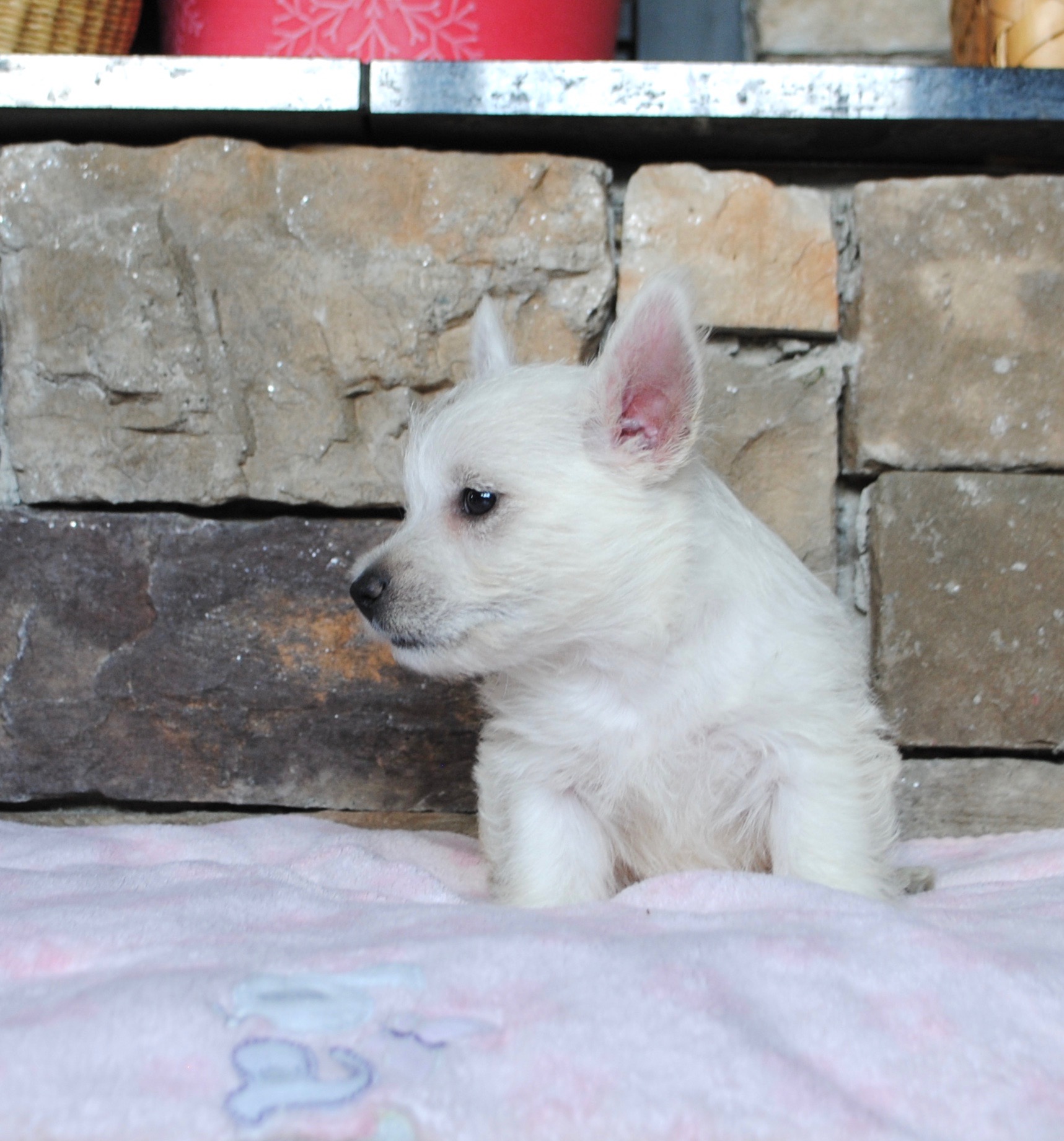 Blossom and Colt decided to also have puppies 4-21-18. 2 boys and a girl.  He is use to going potty outside and gets along great with the other puppies.  
1 male puppy is available at this time. He has incredible coat, and a very slight underbite. Super cute!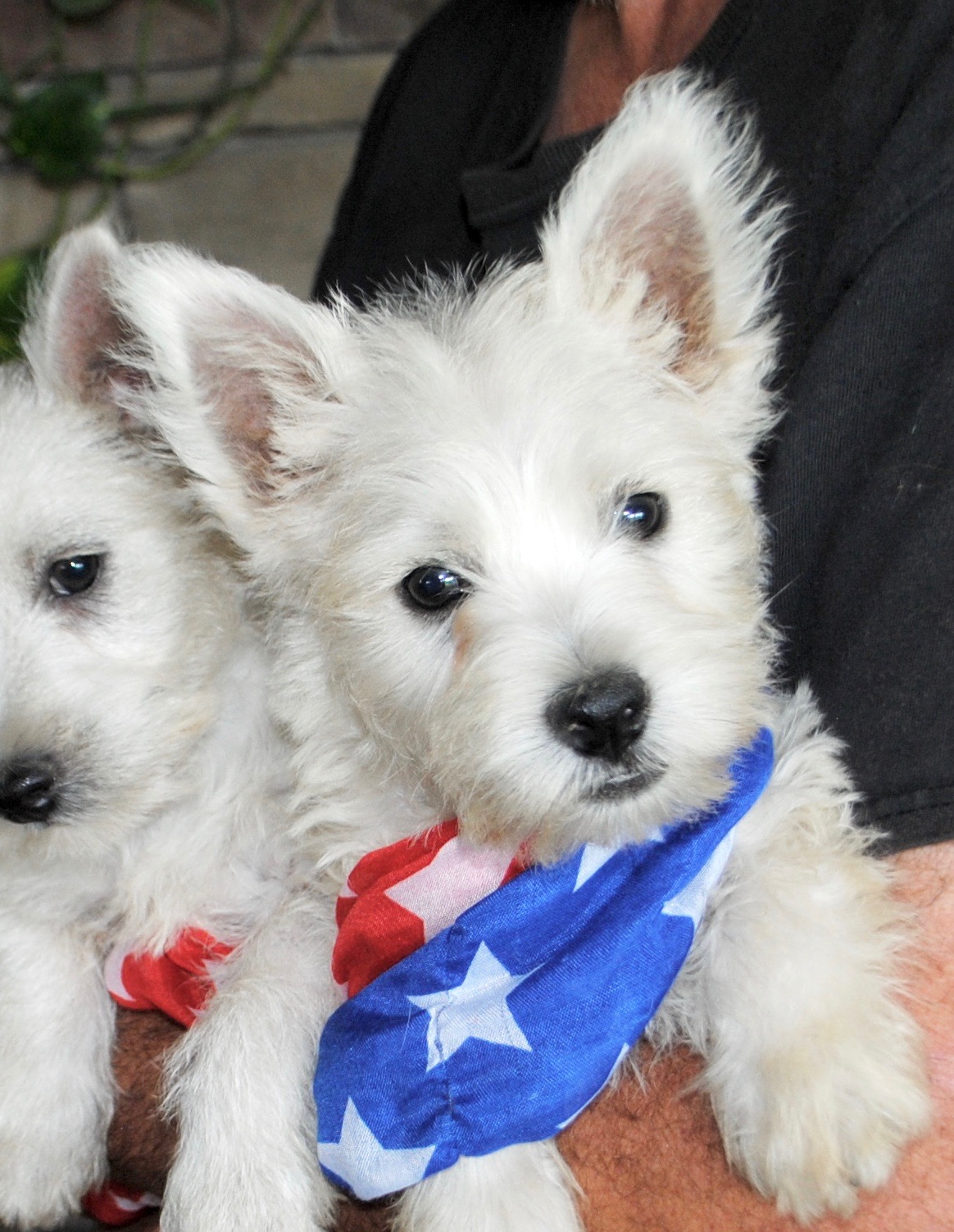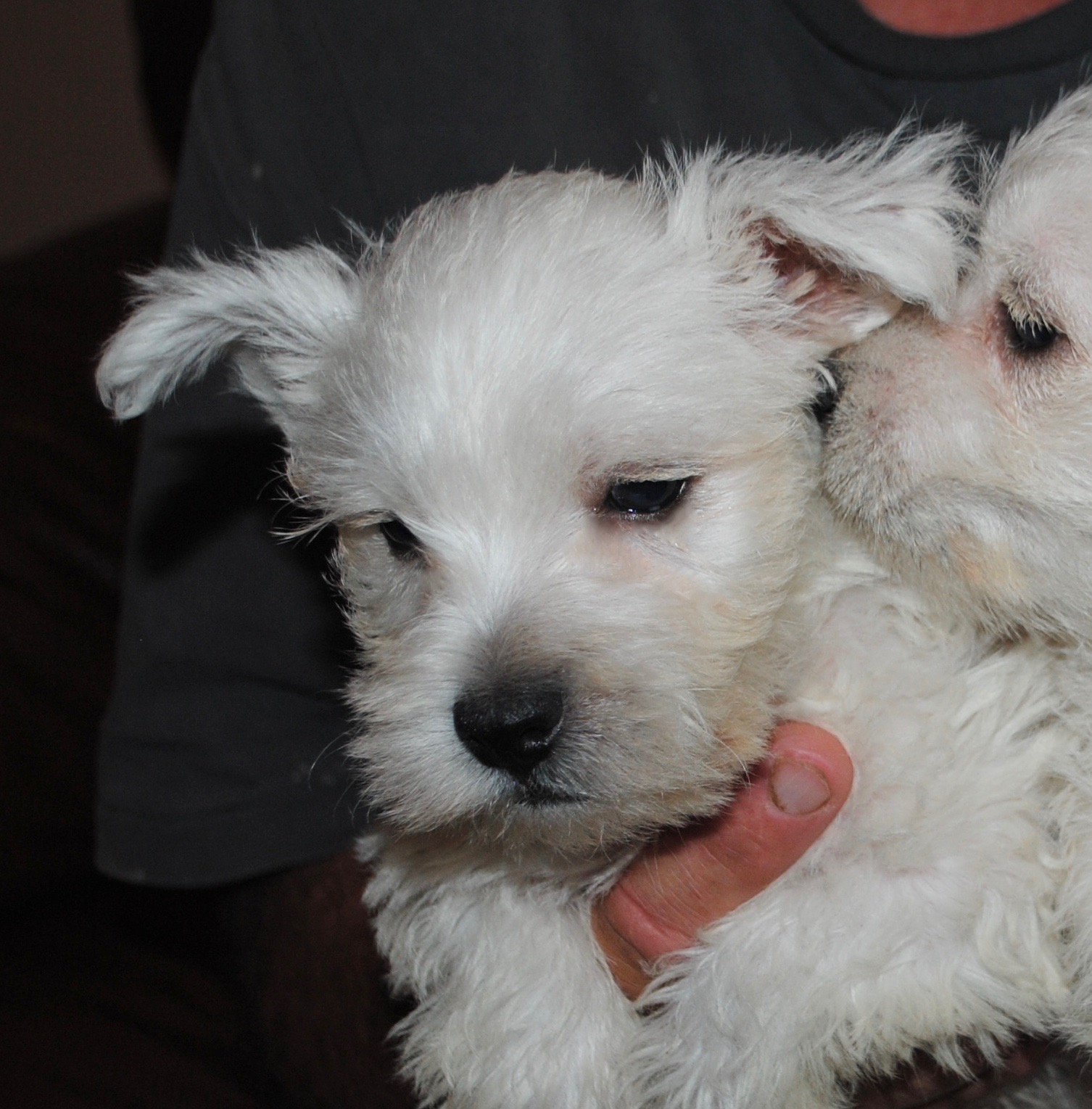 Maggie Mae and Ernie have a new litter born 6-18-18.
3 males and a female are available. Will take photos soon, they have their eyes open and are so cute!
Jenna and colt have a new litter born 6-21-18.
1 male and 3 females are available. Will take photos soon they have their eyes open and are Cute!
Shirley and Seth have a new litter born 6-23-18.
Shirley's labor didn't progress normally so she went for an emergency c-section. We had her spayed at the same time as she also just turned 6 years old. 
Her puppies are going to be raised by Robin, the Cavalier, as Shirley didn't have any milk. Robin had puppies the same day so it worked out perfectly. The puppies and mom are all dong great. I did have to start supplementing the puppies. Robin is a great mom but her four fat babies started taking most of the milk as they are bigger, and growing so fast. So I am giving extra to the westie puppies who are simply smaller and so get pushed out of the way. One of them is a tiny guy who I am starting to supplement more often, he doesn't latch on well but is so smart he is even trying to get into moms food bowl. The other 3 are chubby!  
Shirley is now retired and has a family waiting for her. 
3 males and 1 female are available.
Photos at 2 days old.
All the new westie babies look like this! Their skin gets darker as they get older, and of course they grow coat and their eyes and ears will open 2 to 3 weeks old. My mom thinks they look like mice as babies. Amazing how much they change in just weeks!!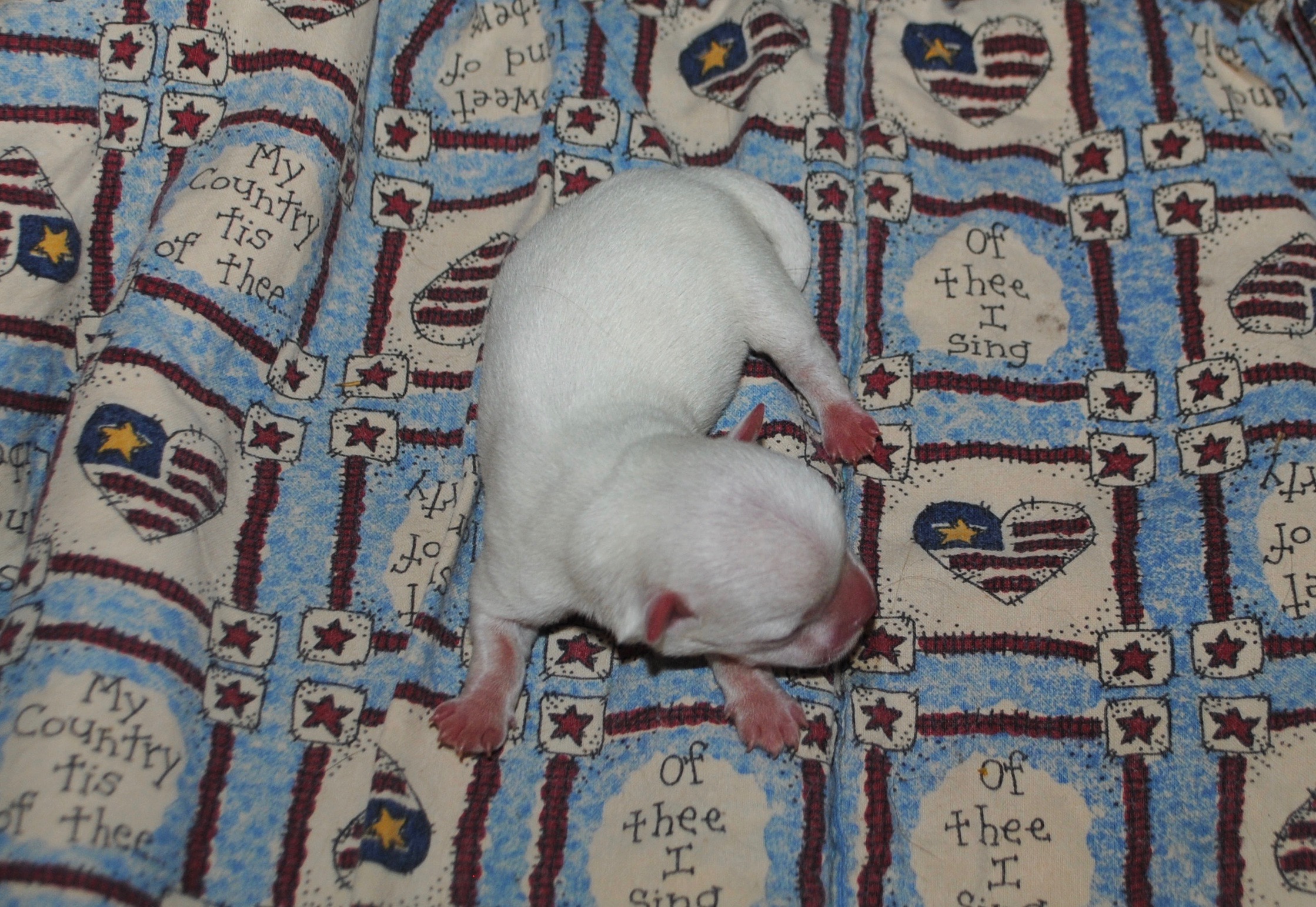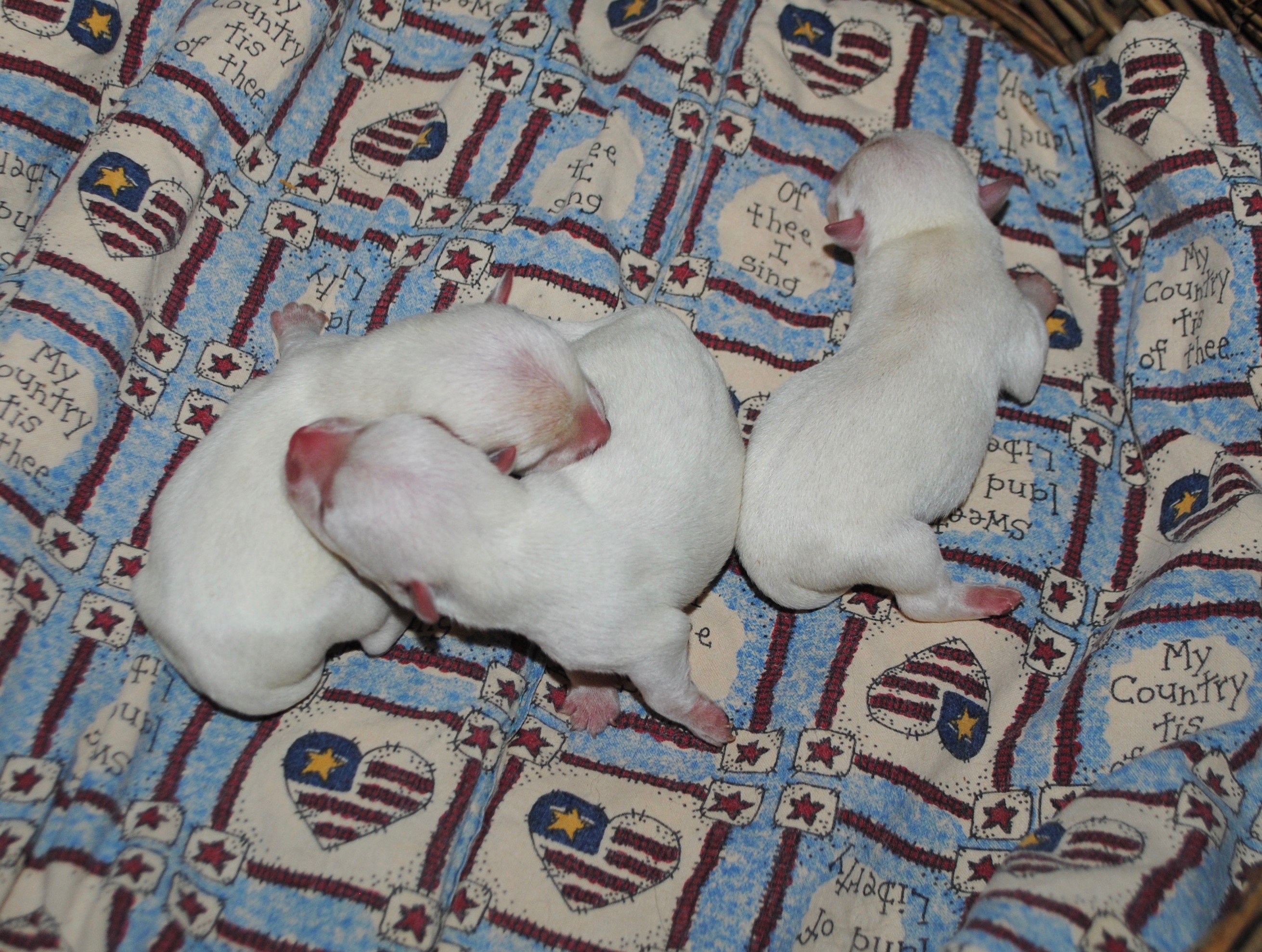 Cupie Doll and Archie have a new litter born 6-28-18.
3 females, 2 are available. Will take photos soon they have their eyes open and are adorable!
Cupie Doll is now 6 and is also being retired. She has a family waiting for her 🙂
Mom's Due
The mom's like to cycle at the same time as their friends. We may have no puppies at all, and then suddenly like a snowball effect have lots of puppies! (Female canines only cycle about once or twice a year, unlike some other mammal's.)
Luna, is due to have puppies in July. Jelly Bean may be due to have puppies August.  
 Its too early to tell yet if those due more then a month away or more are expecting for sure, or not. 
​
 Deposit information for future puppies
Until the puppies arrive we just don't know how many, or what sex they will be. Deposits for puppies not born yet are simply for a puppy either in an expected litter, or for one who will be 8 weeks old closest to when a puppy is desired, your choice. We let families pick their puppy in the order we have received deposits.